In the early 1900s at the top of Summit St, once stood a 45 room hotel. Folks from Boston and New York would escape the summer heat in the city for some fresh air in Jefferson. We celebrate this time gone by with a Farm to Table Tea overlooking the horse pastures, lavender fields and the stunning view of Mount Wachusett.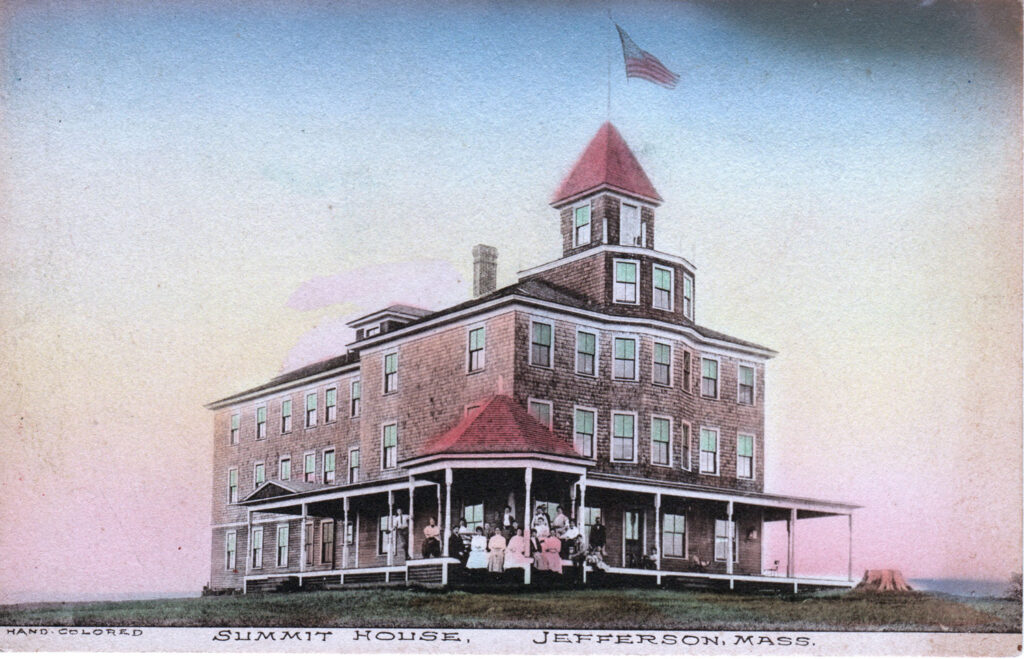 MAY 7, 2022 - Seatings at 11am and 1:30pm PROMPTLY!
Celebrate Kentucky Derby Day on May 7th by wearing you best hat! We'll give a pair of General Admission tickets to our 2022 Lavender Farm Fest to the best hat at each of our seatings.
MAY 7th Teas are Adults only/BYOB event. No one under the age of 18 will be admitted. If over 21, you may bring a bottle of wine/champagne to enjoy. For a lavender adult beverage, we recommend stopping into Seven Saws Brewing for their Buzz Saw beer. Made with our lavender.
---
Your General Admission includes:
Parking on the Farm
Admission
A Scrumptuous meal (see menu below)
Access to the Nature Walk (mile and a half trail through the woods and fields)
Scavenger hunt (via our free mobile app)
Wagon Ride
Visit our Farm Animals (horses, sheep, chickens)
Time to relax, unwind and enjoy the fresh spring air
$55
May 8th at 11am, ages 2-10 $45
Deluxe Admission includes:
Everything in the General Admission, plus….
A Goody Bag of farm products (value $21)
A Guided Labyrinth Walk (value $35)
$111 20% off -- $90
Seatings for May 7th and May 8th are at 11am and 1:30pm PROMPTLY! - Late arrivals will not be accepted.
Dining will be outdoors if the weather is nice, or in the Stone Barn if weather is inclement
Menu - provided by Red Roof Catering
Lavender Tea (Hot or Iced) and Lavender Lemonade
Tea sandwiches
Cucumber
Lavender Ginger Salmon
Egg Salad
Pork, Lavender and Pear
Sunflower Butter & Lavender Jelly
Dessert course
Scones with clotted cream
Mini cheesecakes
Mini eclairs
Lavender shortbread cookies with lavender jelly
Lavender Marshmallows
Lavender Caramels
Pork, Lavender, Pears & Eggs from The Farm at SummitWynds
Please note: This is not for anyone who needs Gluten Free or is Vegetarian

Tickets are limited!