In the past, SummitWynds was well known for producing champion Appaloosas and Quarter Horses.
Our current horses are: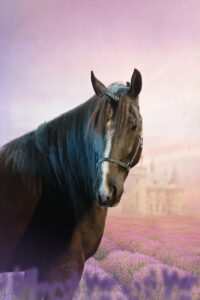 GUNNER - A Shire and Gypsy Vanner cross.  If you came to our Lavender Farm Fest you would have most likely met Gunner as you arrived.  You cant miss Gunner.  He's 16 hands, tall, dark and handsome  and oh-so sweet.  We ride him and drive him.  He's 6 years old
YELLOWSTONE - A Draft Cross, he stands 16.1 and is a gorgeous Buckskin with 2 blue eyes.
PRINCESS - A registered Quarter Horse Mare. She's a Western Pleasure special and such a smooth ride, and does showmanship too.  She's on loan to us from my BF Christina. Princess is 15 years old and 15.2 hands tall.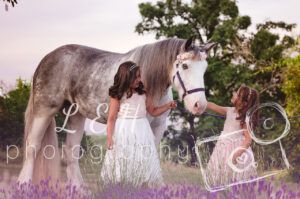 JAZZY - A registered Gypsy Vanner, She's 6 years old and just a sweetheart. We hope to breed Jazzy in the future.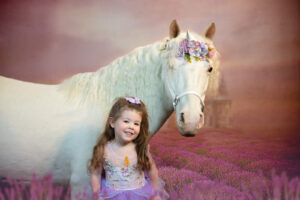 PRINCE - He's 6 years old and we think he's got some Appaloosa breeding as well as Welsh Cobb.  He's 13 hands and a favorite for Unicorn Photo Shoots
DIAMOND -
BANDIT -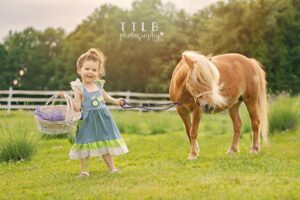 CUPID - She's 10 hands and the cutest little thing. Named because our granddaughter Hazel was born on Valentines Day. She's a favorite for kids to groom and braid because they can reach her forelock, mane and tail.
---
If you are interested in renting a block of 10 or more stalls at SummitWynds , please contact Amy 508.944.3718